Ireland's Ancient East
What To See and Do in Ireland's Ancient East
Hook Head
Hook Head is home to Europe's oldest operating lighthouse. The lighthouse is situated on the tip of the Hook Peninsula, just 9 miles from the Fort Conan Hotel.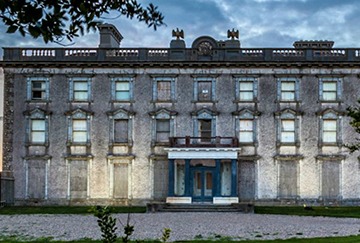 Loftus Hall
Legend has it that during a storm at sea, a dark stranger said to be the Devil visited Loftus Hall on horseback after his ship was driven into nearby harbour during rough seas.
Duncannon Fort
The fort is one of only three bastioned forts built in County Wexford and the only one which is accessible to the public. Guided tours are available June, July and August.
Dunbrody Famine Ship
Centred on an authentic reproduction of a 1840's Emigrant Vessel, the Dunbrody Visitor Centre also houses world-class themed exhibits, and the Irish America Hall of Fame.
The John F Kennedy Arboretum
Dedicated to the memory of John Fitzgerald Kennedy, President of the United States from 1960 to 1963, the Arboretum is a plant collection of international standing.
Colclough Walled Garden
Colclough Walled Garden is a beautiful restored garden situated on the grounds of Tintern Abbey. The original garden dates from pre-1820.
Passage East Car Ferry
The Passage East Ferry Company Ltd operates a continuous Car Ferry Service across the River Suir linking the villages of Ballyhack in Wexford and Passage East in Waterford.
Irish National Heritage Park
The park is an open-air museum which recreates the key stages in Ireland's cultural evolution. Irish National Heritage Park is located near Wexford town, County Wexford.
Secret Valley Wildlife Park
The park has a great range of animals such as monkeys, raccoons, lemurs, rabbits, goats, donkeys, horses, alpacas, llamas, guinea pigs, prairie dogs, skunks and more.
Ballyhack Castle
Ballyhack Castle is located on a steep slope in a commanding position overlooking Waterford estuary. The castle is thought to have been built c. 1450 by the Knights Hospitallers of St. John.
Kennedy Homestead
The Kennedy Homestead Visitor Centre celebrates the story of five generations of the Kennedy dynasty, the most famous Irish-American family to leave Ireland during the Irish famine.